Throughout the years WLSCO, LLC has had the opportunity to work on a variety projects from the simplest of residential surveys to the critical accuracy of staking out bridge columns in order to place concrete beams across the Red River. No matter the complexity of the job, our firm can support you with any surveying needs. Check out our service menu below to see what best fits your request.
A boundary survey, in short, is the process in determining property lines and property corners of real property conveyed by a deed. Boundary surveys can be grouped into two different categories; residential or rural. Residential surveys are typically part of subdivisions or original townships which follow a Lot and Block description based upon a recorded plat. The recorded plat describes the dimensions of each lot, streets, and alleys. Rural surveys are done through what is known as a "Metes and Bounds" description due to the irregular boundaries that make up the tract. The "Metes" identifies the beginning point and describes each sequential course around the tract. The "Bounds" is what defines the boundaries of a tract by identifying adjoiners or monuments.
Each boundary survey with WLSCO, LLC goes through rigorous preparation before field work can be done. This preparation includes research on but not limited to the following: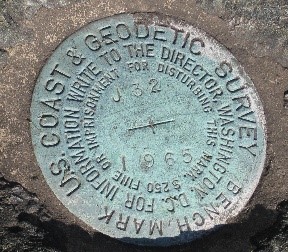 Once this information is gathered through various resources, i.e. appraisal districts, title companies, court houses, TxDot, etc., a working sketch is generated to be used by the field crew when surveying the property. Calculations on what was done in the field is completed in the office. If no other field work is required, then a final plat is prepared along with a legal description of the property.
ALTA / NSPS Land Title Surveys
An ALTA / NSPS land title survey is one of the most detailed land surveys available, performed and pre pared in accordance with the specifications laid out by the American Land Title Association (ALTA) and the American Congress of Surveying and Mapping (ACSM). Specifically designed for commercial property transactions, t his survey asks for specific requirements to satisfy the risks associated with the purchase of commercial properties. Its focus is to highlight undesirable easements, boundary disputes with neighbors, encroachments and other issues that contribute to devaluing a piece of property or cause unwanted legal entanglements. For this reason, lenders, title companies and insurance companies often require ALTA land title surveys during a commercial purchase because the detail provided on these surveys helps them identify any potential problems with the property before closing.
The set of requirements are provided in the body of the standards / specifications that all ALTA surveys must meet. This is followed by a comprehensive "Table A", which includes several "Optional Items" that may be required for a particular land survey. These optional items would be discussed thoroughly between the you and WLSCO, LLC and then the document would be signed before work is performed.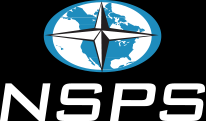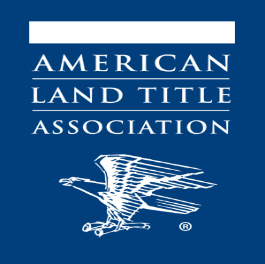 Subdivision / Development
The subdividing of land is the process of dividing a tract of land into two or more parcels. A subdivision can be as simple as dividing a one acre tract in half or as complex as dividing 1,000 acres into several lots with roads and utilities. Depending upon on how you want to divide your land can trigger county or municipal regulations in which the land owner must follow. These subdivision ordinances give standards for designating residential and commercial lots, roads, park dedications, drainage and utility easements, and how city services will be extended to each lot. In addition, regulations may specify minimum lot sizes, allowable mis-closures for surveys, types of corner marks to be used, minimum width of streets and the procedure for dedicating them, rules for filing survey plats, procedures for review and much more.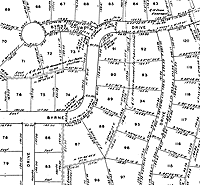 Part of the survey process of a subdivision project involves surveying the original boundary of the tract being divided, followed by a topographic survey, design of the subdivision, and then the layout and setting of corners for the interior tracts. If this will be the 1st time or the 50th time you have subdivided a piece of property, you know (or will soon find out) the process can be overwhelming. Our staff of licensed land surveyors know and understand all of the regulations and ordinances required and can assist the developer with putting the plan together. Our knowledge of the city and county processes ensures a transparent and efficient process.
Construction surveys involve the layout of infrastructure such as highways, roads, bridges, buildings, and other construction projects. Surveying is required to establish the major features of the land's surface that may have an impact on an upcoming project. Based upon the architectural or engineer plans, construction surveying aims to lay out the calculated survey points on the ground as a guide during the construction process.
We offer a variety of services depending on the project and are listed below:
An Elevation Certificate is a vital administrative tool used by NFIP (National Flood Insurance Program). It provides key elevation information required to comply with floodplain management ordinances of the respective community, to ascertain the correct insurance premium rate, and to accompany the Letter of Map Amendment (LOMA) application or Letter of Map Revision based on fill (LOMR-F). Post-FIRM buildings are rated in accordance with the information provided by the elevation certificate.
A flood elevation certificate is prepared by a licensed surveyor or engineer and includes comprehensive information relative to a property's elevation to determine if it is below or above the base flood elevation. The data helps to suitably rate flood-prone properties for flood insurance eligibility. If your property/structure is situated in a flood zone, you should seriously consider obtaining an elevation certificate.
Get premium quality aerial photos and video captured by an experienced professional drone photographer that is authorized by the FAA for aerial services in the United States. Transform ordinary photography into breathtaking commercial imagery with 4K aerial videography. We advance realtors to sell real estate faster and attract more clients by showcasing your property from the air. Aerial panoramas, images, and videos illustrate proximity to nearby amenities and elevate your offering. We give home buyers a deeper impression of the neighborhood or ranch with the stunning views only aerial imagery can provide. For project managers, track, map, survey, and manage your worksite projects with aerial imagery in order to deliver sophisticated data analytics and provide a visual progress report to stakeholders. Insurance adjusters can leverage our aerial imagery to process claims or underwriting inspections at a more economic scale.